Patrol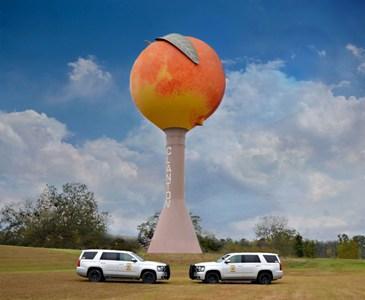 The responsibility of this unit is to maintain a safe and orderly environment for citizens and visitors in all areas of Chilton County. Few would dispute the fact that deputies assigned to the Patrol Division are the backbone of The Sheriff's Office. These are the men and women who are the first to respond to your call for help. They are almost always the first to arrive on a scene and give aid and comfort to the injured. They often put themselves in harm's way every day they are on the job to stabilize a violent domestic call or when they search a dark building for a dangerous suspect. They pull victims out of burning buildings or give the first life-saving breaths of CPR to the child they have just pulled out of a backyard swimming pool. They serve and protect the citizens of Chilton County and they do it with little recognition or fanfare. They take it all in and see what they do as simply part of their jobs.
The Chilton County Sheriff's Office Patrol Division is under the direct supervision of Captain Ken Harmon. The Chilton County Sheriff's Office currently consists of 14 sworn deputies. The majority of these positions are assigned to patrol where deputies provide law enforcement services throughout the county. The department's patrol division consists of three 12-hour shifts, which answer calls for service within 699 square miles. Their primary mission is to answer calls for service from citizens and protect the public from criminal activity through proactive patrol operations and strives to maintain high visibility as a way to deter crime. They are also responsible for the service of criminal processes such as arrest warrants and subpoenas, which are generated by the Chilton County Court System. The patrol division functions are a 24-hour day 7 days a week; however, on-call 24 hours a day.
---
Civil Division
While other divisions of the Sheriff's Office use most of the resources of the Sheriff's Office, the Service of Civil Process is the primary responsibility of any Sheriff's Office. Civil Process consists of Subpoenas, Evictions, Garnishments, Divorce Papers, Small Claims, Writs, Executions, Protection from Abuse Orders, and various other Civil Processes. Most of these documents must be served in a timely manner and will in many cases require a response from the defendant back to the court. Many come from other jurisdictions, both in-state and from out-of- state. As the county's population increases so does the number of civil documents filed in the county. The deputies assigned to the Civil Division are part-time officers and carry out other routine duties as needed. They are assigned specific areas within the county.