Criminal Investigation
General Investigation
The division's core values are to Identify Crime, Solve Crime, and Obtain Convictions that enhances the quality of life for the citizens and visitors to Chilton County utilizing a data-driven crime reduction strategy. The Criminal Investigations Division (CID) is a multi-task oriented unit of highly trained and experienced criminal investigators.
It is the commitment of the CID to strive for excellence and professionalism; to provide compassion and understanding while diligently working for the citizens in their time of need. The Chilton County Sheriff's Office currently employs five Deputies as full-time investigators and one part-time investigator in the Criminal Investigative Division. The primary duties of the CID are to assist in the property crime division of the unit and the investigation of any violent crimes. All investigators attend training classes to stay informed with changing laws, investigative techniques, forensic development and many other topics. Chilton County CID investigators work closely with other investigators within Chilton County and surrounding counties, Butterfly Bridge (child advocacy), Department of Human Resources, Alabama Department of Forensic Sciences and the District Attorney's Office. The Investigators do follow up investigations of reports taken by Patrol Deputies and handle complaints from the public. For the most part, these investigations are for felony crimes, from Thefts to Homicides and carry a large case load. The Investigators also participate in the execution of search warrants and assist the Narcotics Unit whenever it requires additional help on a case.
---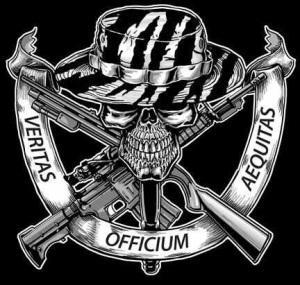 Narcotics Unit
The Chilton County Sheriff's Office Narcotics Unit is responsible for detecting, investigating and prosecuting those persons that violate the laws in regards to illegal narcotics. This includes production, manufacturing, distribution, transportation and chronic use of illegal drugs; and the associated money laundering of drug proceeds commonly associated with drug/gang related offenses.
Investigators assigned to this unit are highly skilled and trained in the techniques used to fight illegal drug trafficking and abuse. Narcotics Investigators make undercover purchases, controlled purchases, conduct reverse operations and stings, and conduct surveillance as well as gather intelligence. The investigators assigned to this division work closely with federal, state, and local agencies to combat drug trafficking in our county.
From the most complex workings of the major narcotics traffickers to the methods and operations of the street level dealer, the Sheriff's Narcotics Unit actively and aggressively pursues all violators in a manner which helps to promote that our neighborhoods are free from the fear of crime.
If you have information you would like to share with the Narcotics Unit please provide us with the information. You may leave anonymous tips by phone or by using our online tip form. Please provide as much information as possible. The more information provided will ensure added ability to investigate the information thoroughly. If you have any information to provide please contact us.